Wholesale solar companies have two main options for selling excess, surplus, clearance, and used PV equipment in the secondary market. They can utilize auction sites, and they can join EnergyBin, the wholesale solar B2B exchange for the world's PV professionals.
Both options have their advantages, but it's important to review the differences between the two before making the decision to use one or the other. You may discover it's to your advantage to use both. Most likely, it will depend on each individual sales lot you're dealing with.
The biggest variance is the format and functionality of each. Auction sites operate bidding platforms and usually assess both the winning-bid buyer and the seller with fees and premiums at the time of sale. EnergyBin is a member organization comprised of vetted solar companies who pay annual dues to connect with other members, share market intelligence, and buy & sell wholesale solar equipment. As you assess cost, weigh the value each option offers to determine what's best for your business.
Use the following comparison chart to aid you in your decision-making process per surplus project.

Download Comparison Chart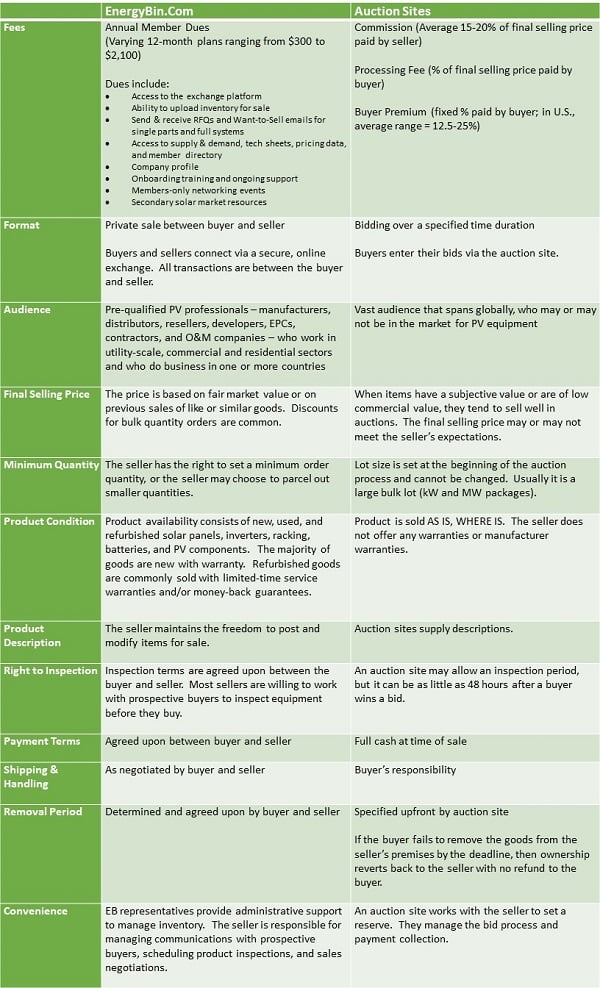 Fees
The biggest difference between EnergyBin and auction sites is the cost. Rather than looking at the bottom-line cost alone, understand what value is included in the cost.
As an online business community (similar to a trade association), EnergyBin users pay annual membership dues to belong to the group. Membership includes access to the trading platform (where they can create a unique company profile, search for parts, upload inventory for sale, send and receive RFQs and Want-to-Sell/Want-to-Buy emails, and access market intelligence, such as supply & demand per part number and pricing data). In addition, members enjoy exclusive networking events and access to secondary solar market resources as well as administrative support to manage inventory, make buyer-seller matches, and source equipment. Membership dues range from $300 to $2,100.
In contrast, auction sites make their money via commission and fees that both the buyer and seller pay. The auction company will subtract a commission amount from the final selling price that the seller pays. The commission covers all the services and resources that go into running the bidding process and finalizing the sale on behalf of the seller. Another way to look at it is the convenience cost of contracting someone else to take care of your surplus for you. Other processing fees may also apply. In addition, buyer premiums usually apply, which is a percentage amount that the buyer pays. Because of commission and fees, sellers may receive as little as 50% of the final selling price.
Cost Comparison Example:
Let's look at an example of how the price differs between EnergyBin and auction sites. This example is based on real data from an EnergyBin member. The member recently posted 425.5 kilowatts of REC 370 Watt, 72-cell monocrystalline solar panels for sale. The lot is new with warranty. The sale price is $0.390 per watt.
For the EnergyBin membership level, we'll apply our most popular plan, which is our Basic Membership valued at $1,500.
Auction sites charge sellers an average of 15-20% commission. Most auction sites will negotiate the commission rate with the seller. For our example, let's assume the seller is able to negotiate a 10% commission rate.
Further, since these panels are Tier 1 and high efficiency, let's assume the auction site charges the buyer a 10% premium. This amount is also conservative, as the typical buyer's premium charged throughout the U.S. ranges from 12.5-25%.
Finally, our example excludes additional processing fees that auction sites may or may not charge the seller or buyer.
EnergyBin

Auction Site

Final Selling Price

(425.5 kW x $390.00/kW)

$165,945
$165,945
Less:
Annual Membership Dues
$1,500
----
10% Commission
----
$16,595
10% Buyer Premium
----
$16,595
Processing/Transaction Fees
----
----
Subtotal
($1,500)
($33,190)

Net Selling Price

(amount collected by Seller)

$164,445
$132,755
When we add up the numbers, the seller stands to pocket an additional $33,190 via EnergyBin as opposed to an auction site. Plus, the $1,500 membership covers twelve months' of access, meaning any additional equipment sold on EnergyBin during that timeframe is included in the fixed rate of $1,500, and the seller receives all the other membership benefits previously mentioned as well.
Format
EnergyBin is a secure, trading platform that connects buyers and sellers. All transactions are between the buyer and seller. EnergyBin representatives don't get involved in transactions unless an ethical issue is reported. However, our reps are available to assist you with your buying and selling needs. Their support comes at no additional charge. The direct sale format protects the privacy of our members and shields pertinent transaction information from data profiteering.
Auction sites, on the other hand, are set up to take bids from buyers. The seller defines a minimum reserve that the winning bid must meet. Bidding takes place over a specified time period. The auctioneer acts as an intermediary between the buyer and seller. However, the auctioneer doesn't take possession of the solar equipment.
Audience
One of the most unique value points about EnergyBin is that it is an exclusive network of PV professionals from across the supply chain. EnergyBin attracts PV professionals from around the world. Prospects must pre-qualify as members. They must be registered solar companies, participate in a live screening interview with an EnergyBin representative, and provide references from companies they do business with. Members represent manufacturers, distributors, resellers, developers, EPCs, contractors, and O&M companies who work in utility-scale, commercial and residential sectors and who do business in one or more countries.
However, auction sites attract vast global audiences. The sheer audience size may be appealing, but not every bidder is looking to buy solar equipment. Plus, not all auction sites pre-qualify bidders. If an auction site doesn't have access to the right clientele, then your lot may sell for considerably less than you expect.
Final Selling Price
On EnergyBin, the final selling price is determined by the seller. The price tends to be based on fair market value or historical pricing data from similar products. Sellers often advertise discounts based on volume orders.
Whereas on auction sites, a seller has the best success when their lot value is subjective. The winning bid may or may not meet the seller's expectation.
If you have questions about the value of your solar equipment, we'd recommend you work with an appraiser. EnergyBin is also a resource for solar companies to review wholesale pricing history for thousands of part numbers.
Minimum Quantity
When a seller posts solar equipment for sale on EnergyBin, the seller maintains the ability to manage the inventory and make modifications to the listing as needed. The seller chooses to impose a minimum volume order, or the seller can parcel out smaller quantities. The flexibility to sell single parts comes in handy for legacy models or project leftovers that attract buyers who are looking for replacement parts.
While on auction sites, solar equipment lot sizes are large (usually starting at 500 kilowatts and spanning into megawatt levels). Lot sizes are set at the beginning of the auction process and cannot be revised once bidding starts.
Product Condition
Product condition is a major difference to watch for when comparing solar equipment for sale on EnergyBin versus auction sites. That is, auction sites sell lots under the disclaimer, "AS IS, WHERE IS." This means that buyers are purchasing lots in whatever condition they presently exist and are accepting all faults, whether or not apparent. Sellers don't offer warranties or guarantees of any kind, including the guarantee that the product is in working condition. Lot listings usually provide product photos and serial labels if they haven't been removed.
However, on EnergyBin, buyers source new, used, and refurbished equipment from reputable sellers. Some members are authorized resellers for new equipment, and therefore manufacturer warranties apply. Others who sell used and refurbished equipment may offer limited service warranties and/or money-back guarantees.
Product Description
The hands-on EnergyBin platform allows sellers to easily post and manage inventory listings. The platform is built on elastic search capabilities, like search engines, and produces results based on keyword searches. Sellers can add and edit product descriptions at any time to include keywords that help their search result ranking.
Conversely, auction sites maintain control over lot descriptions. It's possible for a description to misrepresent the equipment. Plus, your bid may or may not be advertised to pre-qualified buyers.
Right to Inspection
It's common in the solar industry for buyers to inspect used solar panels and equipment prior to purchasing. Many reputable resellers will work with prospective buyers to arrange inspections, either on-site or virtually. Some also offer limited-time, money-back guarantees to allow buyers to fully inspect equipment after delivery.
EnergyBin has many reputable resellers that work with buyers on inspection terms. They recognize the importance of preserving their business reputations.
Whereas, auction sites promote AS IS, WHERE IS and usually don't allow buyers to inspect lots in advance to purchase. Some allow the winning bidder a short timeframe, such as 48 hours, to inspect the goods. If the buyer fails to meet this timeframe, they forfeit their right to inspection.
Payment Terms
Ideally, sellers prefer full cash at the time of sale, which is how auction sites are operated. However, not having payment terms could cost you sales. B2B companies are conditioned to offering payment terms.
Therefore, sellers on EnergyBin reserve the right to negotiate payment terms with buyers. This freedom allows sellers flexibility to work with buyers who are ready to deal but may not have full cash in-hand today. For example, if a distributor sells to a small-scale installer, who has a project scheduled to install in the next 30 days, the distributor may agree to a net30 term. If your buyer is pre-qualified, then working with them on payment terms will add to a positive buying experience and the potential for future sales.
Shipping & Handling
It's common practice for the buyer to cover the cost of shipping and handling when using auction sites. The cost of freight may deter buyers from bidding high on solar equipment lots.
However, on EnergyBin, sellers reserve the right to negotiate shipping terms with buyers. Some sellers opt to pay for shipping or deliver the goods at no charge as a customer service gesture. Others may provide a volume discount to offset the cost of freight.
Removal Period
With respect to removal periods, pay attention to auction site requirements. They commonly state a specified timeframe that the buyer must remove the goods from the seller's location. If the buyer fails to meet the deadline, then ownership reverts back to the seller with no refund to the buyer.
Whereas, on EnergyBin, removal periods are not defined by the platform. The buyer and seller are free to negotiate this term.
Convenience
Auction sites tend to be viewed as convenient. For example, when a manufacturer wants to move surplus equipment quickly, they see auction sites as a suitable way to round up a pool of buyers who bid at a pre-determined time. At the bid's closing, they expect to receive a winning bid at or above their minimum reserve. Considering the bid process goes according to plan, it's a convenient option to sell surplus. But it could cost the seller up to 50% of the final selling price.
Alternatively, EnergyBin also offers convenience. Sellers should view EnergyBin as an additional sales channel that can easily be integrated into their existing sales departments. Whether you have excess, surplus, clearance, or used equipment to sell, you can conveniently connect with pre-qualified buyers on the EnergyBin platform.
In addition, EnergyBin account representatives act as extensions to your sales team. They provide administrative support, such as inventory uploads and management, as directed by members. They also work to make introductions on a seller's behalf to individual buyers who may be particularly interested in a seller's listing.
If you need help beyond the remote support offered by EnergyBin, such as taking account of your excess inventory or valuating your equipment, EnergyBin reps can connect you to solar equipment brokers who provide such services.
Ready to sell your excess, surplus, or used solar equipment?
You May Also Like: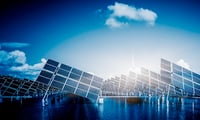 The Ultimate Guide to Selling Wholesale Solar Equipment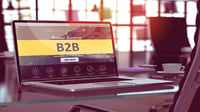 5 Tips to Sell Wholesale Solar Equipment Online