In today's digital world, more and more business takes place online. The Internet affords buyers the channel to conveniently research product availability and pricing. Sellers benefit from advertising their products to a world-wide audience and connecting with new buyers who find them online.
How can solar companies earn trust from one another in this digital age? This article provides a brief checklist for buyers and sellers in the market for solar equipment that you can implement to earn the trust of your trading partners.
Also included are words of wisdom from Renee Kuehl, Director of Sales & Marketing at Broker Exchange Network, EnergyBin's parent company. She comes with 12 years' of experience advising businesses around the world on B2B sales.
The entire basis of EnergyBin's online B2B solar equipment trading community depends on transparency. Trust begins with transparency. As buyers search product availability and pricing, they expect the information to be accurate and up-to-date. Sellers expect to connect with buyers who are ready to deal.
Whether you're a buyer or a seller, read both sections to get the full picture of what's expected from each party. Implementing these practices into your business will set you up to earn the trust of other solar companies.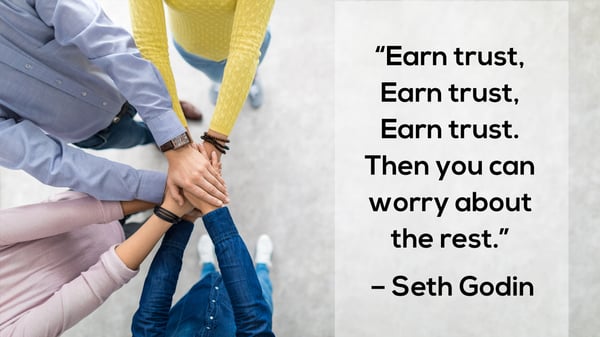 Buyers
When you first reach out to a seller, they may wonder, "How much time will I have to spend with this buyer?" They ask this question not because they are burdened by your inquiry but more so because they are busily working to fulfill multiple orders every day. The more efficient they are, the better they satisfy your customer expectations.
Here are three practices buyers can take to earn the trust of sellers:

Research seller qualifications.
Ensure the seller you intend to connect with meets your company's supplier credentials. Does the seller come with references? Is the seller capable of meeting your specific needs? What are the seller's policies for payment and return/exchange? Does the seller offer service warranties?

Be clear and specific about your needs.
Explain certifications required for your project's purposes. Clarify the details of your project specifications. Outline your project timeline. Inform the seller of your preferred delivery date, time and location. Make your requests with a business email address that you monitor and/or a business phone number that you answer during business hours.
"When sourcing, it's important to be clear and upfront about your requirements. It's also helpful to share the bigger project needs. Do not lead sellers into believing your order will be bigger in hopes of getting a discount or more attention. In the end, it'll just keep the seller from wanting to work with you."

Be ready to deal.
Sellers do their part to list available product and honor quoted prices. But they cannot hold product for a prospective buyer who is noncommittal. Solar equipment moves quickly, especially when it is listed online and viewed by multiple buyers on any given day. So, be ready to deal.
Having a quality conversation with sellers to cover these items gives a full picture of who they are and whether they are capable of meeting your needs.
"If you want sellers to take you seriously as a buyer, be as professional with them as you expect them to be with you. The Golden Rule goes just as far in business as it does in life!"
Sellers
In a competitive landscape, buyers are faced with more suppliers than they can possibly do business with. Project timelines are moving quickly. The demand for solar is growing exponentially. Buyers work hard to turn on solar power and keep it on. They seek reliable suppliers who can send them what they need when they need it.
You can boost your online reputation by following these best practices:

Create an online presence for your business.
The Internet provides plenty of options to develop an online presence. Create a professional website for your company, list your company in online directories, and online profiles. Include certifications, license numbers, trade association memberships, experience, third-party ratings and awards. You can also provide direct links to credential sources for buyers to easily verify your reputation.
"If 12 years of working with our clients on our B2B trading platforms has taught me anything, it's that when doing business online, complete and transparent company information is critical. Online company profiles should publish phone numbers, email addresses, web addresses, physical business addresses, logos, contact names, hours of operation and business specialties. A company name with a Gmail address, no website and no physical address listed does nothing to build credibility. Rather, a company name with matching domain email addresses, a website and a physical address that can be easily mapped instantly boosts your first impression. Which company would you rather do business with?"

Get your happy customers involved.
Ask customers to provide written or video testimonials. They can also help by rating your business on Google or Facebook. If you are using an online trading platform, have customers rate their experience with you. In addition, you could ask a customer to write a recommendation for you.

Be transparent in what you list for sale.
There's nothing more frustrating for a buyer than learning that a listed product for sale is not available, does not match the advertised condition or varies in price from what is quoted. Strive for honesty and accuracy when advertising your products online.
"Transparency is key. If you are listing something for sale, list the details/specs, an accurate condition of the product (new, used, refurb, etc.), the quantity, and quoted price. Hold to that price! If you list a price to entice buyer response and then don't honor your price, you've lost your buyer's trust."

Take the relationship off-line.
Not every correspondence needs to happen on the Internet. Pick up the phone and call the buyer. Hearing your voice adds a personable element to your interaction. A phone conversation also gives the buyer the opportunity to ask questions or discuss details that he or she may not feel comfortable discussing online. You may also want to take the extra step to meet in person, either at their place of business or at a trade show. Face-to-face marketing creates trust, promotes a personal connection and strengthens business relationships.
"It's imperative to connect via phone as well, once that virtual connection has been made. If you're trying to earn trust, pick up the phone and actually call to talk with the prospect. Better yet, meet face-to-face. We host Roadshows for our BrokerBin members for that exact reason."

Follow through – do what you say you'll do.
This practice could be as simple as sending an email after a phone conversation recapping notes and next steps. If the buyer moves forward with placing an order, be clear about expectations. If something happens to offset the delivery timeline, let the buyer know as soon as possible. Be ready to remedy a transaction that goes awry – delayed delivery, equipment damaged during shipping, wrong parts, poor condition, etc. And take time to thank the buyer for their business.
"Being responsive is crucial. If a buyer has a question, get back to them as soon as possible with a complete answer and/or a timeframe for an answer."
Take extra care to earn trust
To further ensure working with a new trading partner is satisfactory, reinforce the transaction with these extra steps:

Document the details of the transaction in a contractual agreement and have both parties sign.

Use an Escrow service and/or take out a surety bond to guarantee faithful performance of contract terms.

Inspect the order before shipping (seller) and after receiving (buyer).
By doing so, you're mitigating risk and giving the other party more reason to trust in you as a business partner.
Trust leads to long-term relationships
If you're feeling overwhelmed by our checklist, don't! Work through adding these practices to your business operations in your time. The Internet is not going away. With today's competition, you don't want to lose out on business deals because you haven't done your part to establish your credibility.
When you take time to represent your business as a trustworthy company, you're more likely to attract new trading partners. Earning the trust of the other party opens the door to a long-term relationship. Even with heightened competition, you'll have an advantage as you prove you're worth doing business with.
You May Also Like: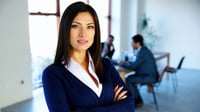 8 Best Practices of Wholesale Solar Equipment Resellers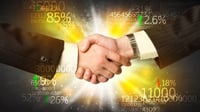 A Comprehensive Guide to Wholesale Solar Equipment Brokering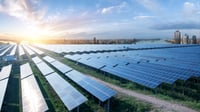 The Ultimate Guide to Buying Wholesale Solar Equipment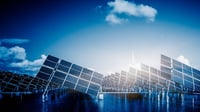 The Ultimate Guide to Selling Wholesale Solar Equipment