If you're working in the solar industry, you may notice new players getting in the game. These new players are brokers, 3rd party warranty companies, and recycling & refurbishment firms. They're part of a global network of solar brokers who are ready to play hard.
There are many types of wholesale solar equipment brokers who seek to stand out in the crowd. Have you considered a new business opportunity in solar brokering?
In this article, we'll explore what it means to be a reseller. We'll also take a look at how resellers can gain consumer trust and stand out from your competition.
Types of Wholesale Solar Equipment Resellers
Before we get into best practices, let's cover two main types of resellers.
General Reseller
A reseller sets up a sales channel to resell product acquired at a low bid and then adds a mark-up to the resale price. The reseller buys product from manufacturers, suppliers, contractors, or other solar brokers. The product could be surplus, clearance, new or used excess equipment.
Refurbished Goods Reseller
A refurbished goods reseller sets up a sales channel for re-purposed solar equipment. Such product comes from recycled materials or used equipment. The reseller repairs and repackages the product for sale.
Resellers sell to other brokers, contractors, installers, non-profits and DIY consumers.
As a reseller, your challenge is to win the trust of your customers. Having the lowest prices is not enough. Some buyers may feel uncomfortable about doing business with a reseller. But you can ease their discomfort by employing the following best practices.
Wholesale Solar Equipment Reseller Best Practices
Applying these best practices will boost your reputation as a reseller.
1. Register your company with the appropriate government entity.
This step should be common sense. But, it doesn't hurt to mention for those who may be new to the field of business.
Buyers want to see your company's registration before doing business with you. In the U.S., a company must register in the state where it locates corporate headquarters.
Check with the government entity in your state or country on how to register your business.
2. Build and maintain a professional digital appearance.
Reputable resellers come with online success records and recommendations.
Build and maintain a professional and clean website to position your company online. There are many website hosting services that offer templates for website build-outs. Some include high-security e-commerce stores for listing and managing your inventory.
Beyond a website, make sure you update your Google Business Listing. Use this profile to attract new customers to your website. Customers can also give a review of your business on your Google profile. The more positive reviews you have, the more trustworthy you will appear to new customers.
You can also connect with new customers online through social media. Review social media platforms to determine which make sense for your company.
3. Test your product and guarantee its performance before sale.
Before selling refurbished equipment, you should guarantee the product is safe to use. Follow code like the U.S. National Electrical Code as a guideline. Check with your buyer to verify expectations when required code is absent.
To further guarantee your product, complete these steps. Conduct quality control tests. Measure amp and voltage performance. And document the results in writing.
You may also want to consider offering a money-back guarantee. It is common among resellers of second-hand material to offer a 30-60 day money-back guarantee that is based on the verified energy producing level. This is one more step you can take to preserve your company reputation.
4. Offer a warranty on refurbished equipment for sale.
Besides testing the equipment for resale, confirm warranty terms with the manufacturer. The manufacturer may approve the transfer of the warranty to a new buyer.
What if the manufacturer's warranty no longer applies? You could offer a warranty backed by your company's assets. You could also partner with a third party warranty company. Doing so eases the buyer's concern of incurring maintenance costs that a warranty tends to cover.
5. Join relevant trade associations and/or chambers of commerce.
A great way to build credibility is to join trade associations and chambers of commerce. Of course, annual membership fees can add up, and there's only so much time in the day to attend meetings. Choose memberships with benefits that best align with your business goals.
6. Identify other online platforms to list product for sale.
Listing product on online platforms is a strategic way to create new sales channels. Such platforms include marketplaces, clearing houses and exchanges. When considering an online platform, you should review enforced screening parameters. You should also read the Terms & Conditions.
Some marketplaces and exchanges are open to anyone. They tend to take a hands-off approach to liability. Others, like EnergyBin, are exclusive to registered solar companies. These companies must meet member qualifications and adhere to a code of conduct.
Several online platforms advertise free registration. But beware they may charge transaction fees. These fees can be costly. An online platform should cover fees schedules in its Terms & Conditions.
7. Share your company story with insurance agents.
Many insurance companies consider all possibilities for remedy when they receive claims. When they know about your business, insurance agents can weigh their options. They may decide your business is a perfect fit for replacing damaged solar equipment.
8. Build relationships and establish trust with your customers.
Finally, build relationships based on trust with your customers. The best way to gain trust is to follow-through on what you agree to do. Clarify expectations in writing with the buyer upfront. Share the document with your customer.
There are many great resources available on building trust in relationships. Know that relationships take time and work. But investing in relationship-building with your customers pays off. You'll see the fruits of your labor when your customers place new orders. They will write online reviews of your company. And they'll send referrals your way.
Further Reading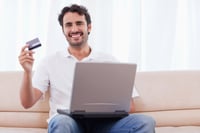 Beyond these 8 best practices of reputable wholesale solar equipment resellers, you should get to know your buyers. Here's a resource to kick-start your research:
What you should know about buying refurbished solar panels and inverters
You May Also Like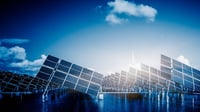 The Ultimate Guide to Selling Wholesale Solar Equipment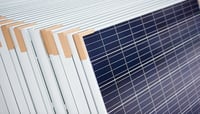 Used Solar Panels Change the Game in the 2020s as Used Cars Did in the 1930s