Nordstrom Rack, TJ Maxx, and Marshalls are common household names among consumers. Everybody knows you can find overstock clothes, shoes, and accessories at deep discounts at these retail stores.
But did you know that these companies are considered secondary market players in the fashion industry? Even though they stock new products, they are buying their inventories from sources that don't fit into the standard distribution channel. These companies are considered surplus liquidators.
The same type of company exists in the solar industry on both the wholesale and retail levels. In a nutshell, a surplus liquidator is a company that sells surplus inventory on behalf of another company with the purpose of converting goods into cash.
Solar equipment surplus liquidators excel at building and maintaining relationships with manufacturers, project developers, EPCs, and installers. They take on stranded or distressed goods and employ their master marketing skills to resell such goods to new buyers. They're also incredibly knowledgeable about PV technology and act as helping hands with respect to buyers' procurement needs.
These resellers are a key part of the formula that makes a robust and sustainable secondary market within the solar industry. They offer a suitable alternative for equipment that falls through the primary market cracks.
We chatted with Yousri Abdou, founder of ATEN Solar, a wholesale surplus liquidator specializing in solar panels, to learn more about this role and the value such a reseller brings to the solar industry. ATEN has been a member of EnergyBin since 2017.
EB: Tell us about ATEN Solar and your experience. What made you decide to go into solar? What was your motivation for starting your own company?
I got into solar in 2005. The year before, I was reading about all the lucrative incentives and about companies who were going solar – whether they were residential or commercial – and taking advantage of the solar energy renewable credits (SREC).
The technology and the pricing along with these incentives back then were good enough for a payback of less than six years. In New Jersey, where I live, there was an upfront incentive to offset the cost of the solar project in addition to the high SREC return.
I had an "Ah-ha!" moment. It was like an epiphany. At the time, I was working in the information technology sector and wanted a change. Solar clicked with me. I just needed to figure out what I wanted to do and how I was going to do it.
EB: So, what you're saying is, you saw an opportunity in solar that you couldn't pass up. It was so attractive that you had the ambition to leave the IT industry and start over in a new industry. That's courageous!
It really was exciting. My background is rooted in strategic business development, which I saw as an asset moving into the solar space. Now, here we are more than 15 years later.
ATEN started off focusing on distribution and systems integration. In the early years, I was doing systems design for a number of do-it-yourselfers and electricians who were not in solar but were getting requests for PV installations from their customers.
Over time, we evolved to fill a niche between manufacturers and medium to large-sized solar installers, integrators, and EPC firms that don't have the internal resources to secure wholesale pricing or manage the procurement process, which is our sweet spot today.
EB: Tell us more about your niche. How do you stand out from your competitors?
Our niche has always been surplus liquidation on stranded or distressed product. That means modules that installers, EPCs, investors, etc. either have bought ahead of time, and a project fell through, or their companies went bankrupt, or they needed to liquidate assets. Product flowing from acquisitions is also common. For example, we're buying some older poly modules from one company that is purchasing another company. The new company owner doesn't have a need for the modules.
We appraise, and we market – these are our primary services. We market and sell in two ways. Most of the time, we take on modules that we put a strong financial capital behind. Occasionally, we act as agents on a best efforts basis.
We differ from our competitors by the way we're structured. We've pioneered a decentralized model in that we work with a lot of former executives with many years of experience selling modules on a manufacturing, distribution, or project level. Many of them now operate their own small businesses or advisory firms. Our decentralized model gives them the freedom to work with their clients in ways that enhance and enlarge our offerings.
EB: How does your role differ from a traditional distributor?
One of the unique things we do that I would say all manufacturers and most distributors don't do is that in the event there is any type of issue with an order the customer has placed with us, such as a delay, we back-stock so as to guarantee fulfillment. If the customer's preferred modules aren't in stock when they're ready to place an order, we'll scour the market to find them or a similar model for the buyer. We're not the guys who say, "Sorry, we're out of stock."
We strive for maximum customer engagement, and we want our customers to repeat orders. We understand that there's a lot of competition and choices out there. Up until recently, larger EPCs weren't accustomed to buying through brokers or resellers such as ourselves. We've won them over by our commitment and our willingness to go above and beyond.
Throughout my 17 years of business, I've learned that you have to do well by your clients on a project-by-project basis. What results is a satisfied customer and a feedback loop of referrals.
EB: Tell us more about your customers.
Our consistent customers are those companies who are too small to be noticed by manufacturers but still tackling large-scale projects. They seek us out after having experiences of poor customer service or feeling as if they're out of the communication loop when it comes to product availability.
Most manufacturers want customers to place a 15% deposit upfront with the balance due upon when the goods are ready to ship. Gone are the times when the Big 5 module manufacturers have unfilled modules sitting in their warehouses that are sold on spec. Today, manufacturers are backlogged, and there exists a limited opportunity to purchase unallocated product.
If our customers are fortunate, they could perhaps make a 10% down payment with these manufacturers. But the reality is, most of our customers are cash-flow poor and project rich.
Knowing this about our customers, we came up with creative ways for them to finance their hardware purchases. That may look like more staggered pre-payment terms, milestone payments, or even a net term. Whatever their situation is, we'll work with them.
EB: Solar companies often ask us what the benefits are of working with a reseller. They aren't necessarily aware of the value a reseller brings to the table. How would you entice them to consider buying through a reseller?
I often counter-question with: "Why would someone go to Priceline, Travelocity, or Expedia?" Usually, it's because that person wants a one-stop shop to explore availability and pricing.
Regarding modules, which comprise the largest bulk of the project other than labor cost, it helps to have an agent who can present the best pricing based on availability. An agent, like ATEN, can dig deeper into research and industry news to tell you why a panel is good for your project. A good agent will explain about the module's bankability, performance, reputation, and workmanship.
Yes, panels are a commodity, but there's also sophisticated material science that goes into that commodity. The buyer should know if it's a run-of-the-mill panel, what's the quality of the workmanship, what other installers are reporting about the quality in year 3 or year 5 of operation, and so on.
EB: From our standpoint, it seems like resellers not only have the product knowledge you're commenting on but also have the inside scoop on the secondary solar market. What happens when a buyer can't source what they need from the primary market? How does the secondary market fill the gap?
You have situations where companies' financial models pencil out at a certain price per watt, and they can't build the project if they don't meet that PPW. Everything else, from the land to labor to plentiful BOS, is economical, but the modules are coming in higher than expected.
For these companies, we seek to find a solution that often leads to secondary channels where we find in-stock, cost-effective Tier 1 modules that will meet their delivery dates. This scenario happens at least once every two months among our customer base.
EB: Will secondary market supply ever dry up?
The industry and module supply in general never cease to amaze me. I thought that surplus would be a short-term deal.
Back in 2011 when substantial cash grants occurred, which allowed larger installers and investors to pre-buy modules in bulk, a large number of projects ended up falling through. These companies were stuck with unwanted modules, and they sought to off-load them.
Those were good times for our business. However, I thought for sure that supply would dry up by 2015 or 2016. It didn't. There are always people looking to sell their unwanted, new-in-original-packaging modules. Sometimes, they've been sitting on these modules for 2-3 years or more.
EB: What advice do you have for buyers who may be interested in buying through a reseller? How can they ensure they have a positive buying experience?
I have five tips for buyers to take to verify reputable resellers:
1. Ask for customer references and manufacturer references. You can also do a Google search on their company name for additional background information.
2. Ask the reseller if they own the modules outright or if they're just brokering them. Request they provide the answer in writing to you.
3. If the deal sounds too good to be true, then it probably is. Trust your gut.
4. Ask the reseller to provide proof of the in-stock goods you're looking to buy, such as photos.
5. Ask if the goods are stored in their own warehouse or a 3rd party warehouse. For modules in a 3rd party warehouse, verify they are specifically consigned to the reseller.
Beyond these tips, I recommend that the buyer and seller talk. Don't just exchange emails. When it's time to buy, and particularly if it's a first-time purchase, go to the reseller's warehouse at the designated loading time. Come with a check in hand. Don't assume that the order will be shipped because you sent the money in advance. You have to be involved.
EB: We also suggest solar companies use a trusted exchange, like EnergyBin, to connect to reputable resellers. You've been a member of EnergyBin since 2017. How has EnergyBin helped you realize your business goals?
It's been great! EnergyBin provides us with a tool to get a pulse on what sellers are offering and what they're looking to trade in today's secondary market. It's also another channel to connect to new buyers.
The other day, I saw another member send out a broadcast email for a Canadian Solar module I'm also selling. We actually trade with each other often. In this case, we're competing. But it helps to have a competitive analysis of what that company is offering versus what I'm offering. I can see if I'm selling too high or low and then adjust what I'm doing and how I'm selling.
It's good to have EnergyBin as a line of communication as well as a line of sight with other wholesale buyers and sellers.
EB: EnergyBin members are committed to accelerating a robust and sustainable secondary market within the solar industry. In your opinion, what does that look like? What advice do you have for other members to strengthen their positions in the secondary market?
First of all, I encourage EnergyBin as an organization to keep on with the good work of due diligence of buyers and sellers, so we continue to have a network where its members are as vetted as possibly can be.
Second of all, I highly encourage sellers in the secondary market, especially my industry peers on EnergyBin, to enhance your company profiles, product listings, and broadcast emails with the following details:
Product documentation
Product photos
Spec Sheets
Details about whether the pallets are new or repacked as well as whether the pallets have original strapping
Comments about whether you own the product or are brokering it – If you own it, for how long?
If the product is stored in your warehouse or a 3rd party warehouse
Proof of title
All of this information helps buyers pre-verify your company as they consider doing business with you.
EB: Great suggestions, and let it be known that EnergyBin reps are available to help sellers enhance their profiles and listings with this information. Just give us a call! Yousri, how are you personally committed to accelerating a robust and sustainable secondary market?
My team and I are committed to staying engaged with the Tier 1 manufacturers to be poised for those opportunities to sell unallocated modules at market. As a module seller, we also have to continually hone our appraisal skills. In order to do so, we have to know what new technology is coming in the future. That requires nurturing relationships with manufacturers. Only then, can we accurately value present-day technology. We are also available for inspections of new or surplus modules that a buyer is interested in purchasing.
EB: What's next for ATEN? Where do you see your company in 5-10 years?
We want to diversify into storage and take on more advisory and consulting work. Maybe we'll do some project financing as well. We're already involved as a long-term asset owner of projects. I envision leveraging our network and procurement capabilities to invest in more long-term assets, including distressed assets.
A special thanks...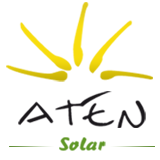 To Yousri Abdou for sharing about how resellers, like ATEN Solar, can help buyers find the solar equipment they need while keeping projects on track and within budget.
More Resources: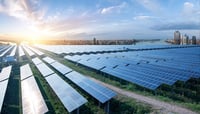 The Ultimate Guide to Buying Wholesale Solar Equipment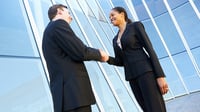 Solar Equipment Resellers: Are they worthy of your business & where are the good ones?