All companies are born from a bright idea. But to stand apart from the competition, you must work hard, act with integrity, and build lasting, mutually beneficial relationships with your customers and partners. That's what turns a bright idea into an industry-leading business.
Over the past five years, The Megawatt Group has emerged as a powerhouse within the solar industry. The company is well-known as a reliable source for PV module procurement as well as creators of the industry's first "Module Marketplace," an online database that gives customers a real-time view of aggressively priced modules from Tier 1 suppliers. But did you know that the organization's expertise spans well beyond solar panels?
"Supply disruptions can have an outsized impact on a business. We're here to help simplify the process - whether that's working with a manufacturer to introduce their products to a new market or providing logistics and financing to a customer to ensure their project stays on track," explains Max Thoeni, Director of Sales.
If the industry has learned anything over these past few years, it's that entire supply chains can be disrupted in an instant. We've experienced a global upset due to the coronavirus pandemic as well as U.S.-China trade relations. Meanwhile, demand for solar has rapidly outpaced supply.
These are certainly exciting times to do business in the solar industry. The United States is ranked the number two market in the world, just behind China, and is expected to triple in size over the next five years, according to SEIA and Wood Mackenzie.
The Megawatt Group, based in Collingswood, New Jersey, is also on a rapid growth projection. The company has increased annual revenue to $80 million, over 700 percent since its inception and is aiming to break $100 million this year.
The Megawatt Group has been a member of EnergyBin since 2020. We chatted with Max to learn how his team responds to the challenges of supply chain constraints by creating customer solutions that drive the company's success.
EB: Let's start from the beginning… We understand you were friends before you were co-workers at The Megawatt Group. Take us back to the day when you were dreaming up the company.
That's right! I was personal friends with our President, Tu Tran, for over a decade before he started The Megawatt Group, which was just under five years ago. I give Tu credit for understanding the opportunity in the solar market as Tu came from a career in office supplies, and I came from an insurance background.
Tu recognized the solar industry's growth potential and the opportunity to provide a better module buying experience for solar companies. We believed our experience in wholesale, brokerage, and distribution would complement the solar industry.
When we got started, we were surprised to discover our skill sets transferred better than we had expected. We hired Nick Sweeney as our first sales representative, who was also a good friend of ours. Although our solar experience was initially lacking, we found success in those early days through hard work and believing in ourselves, which boosted our confidence to keep going.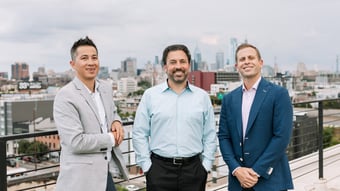 Then Todd Ahern joined our team as CEO. Todd is a solar industry veteran who came from Trina Solar where he managed the Northeast for their U.S. utility business. He envisioned The Megawatt Group as an outsourced sales team for Tier 1 module manufacturers, which would be the defining vision to set our company on a rapid growth course.
As we've grown, we've recruited more friends to join us; most of our team members are people we've known personally prior to our company's launch. It's been an enlightening and rewarding experience for me to work with my friends, and I really think that our team's camaraderie comes through in how we serve our customers.
EB: That's awesome! We always say, "It's not so much what you do but rather who you work with that makes the difference." How would you describe your role at the company, and what is a life lesson you've instilled in the company culture?
Since we're a nimble, entrepreneurial organization, I've enjoyed a dynamic role. My primary focus is customer acquisition and retention, which entails working with our sales team to identify new companies that would benefit from our services and taking care of our existing customers.
On any given day, you can find me making discovery calls with prospective customers or facilitating late-night conversations with suppliers to finalize a deal. I also represent our company at trade shows.
I love to learn and solve problems. One of my favorite quotes is, "You can have everything in life you want if you will just help other people get what they want." Focusing on others rather than myself is what makes my job rewarding and is a core value engrained in our culture. We really care about our customers as well as each other. In my life, I've come to realize that when you focus your efforts on helping others, it creates a source of inspiration that you just can't get from doing things for yourself.
EB: Well said! Thanks for your words of wisdom. How would you describe what The Megawatt Group does?
In the simplest terms, we're an outsourced solar module sales organization. Our primary goals are twofold. One, we want to provide U.S.-based solar companies with a better module-buying experience. And two, we want to provide module manufacturers with a partner that allows them to streamline their sales operations and focus more resources on what they do best-- make solar modules.
In our experience, most companies have purchased modules either from traditional distributors at significant price markups or directly from overseas manufacturers, a process that can be complex and time-consuming to manage. We offer our customers the ability to purchase modules from multiple suppliers all under one contract, but without the price markups that traditional distributors charge. To manufacturers, we provide a low-cost, low-risk path for them to penetrate new markets, streamline their sales and commercial operations, and grow their business.
EB: Are there any misunderstandings or stereotypes about your business model that you want to clarify?
Brokerage is a major facet of our business model in that we negotiate with multiple suppliers on behalf of our customers. I think some people have a negative connotation to the word, 'broker'. Perhaps they had an unfavorable experience with a solar broker or a broker in another industry such as insurance or real estate.
In our minds, brokering is about taking care of the customer and walking with them every step of the way. At The Megawatt Group, we're not only matching customers and suppliers, but we're also providing value-added services, from logistics to financing to legal/contract support and more, to ensure a holistic buying experience. Plus, our aggregate buying power is greater than any single purchaser, so we pass on tremendous savings in module costs alone. Coupled with a much more streamlined contract and buying process, the true value of our services are unmatched.
EB: Working with a reputable solar equipment broker has many benefits. Thanks to your network of suppliers, your customers benefit from competitive prices as well as greater access to module supply. Another way to describe what you do is that you act as a bridge between manufacturers and buyers. Just as a bridge is constructed of many parts, so too is procurement comprised of many parts. Tell us about what's entailed in forging the bridge between buyers and sellers.
Yes, there are many different pieces to the solar module procurement bridge that we help put together for our customers. Because we're an outsourced sales team for Tier 1 module suppliers and have a consignment sales network, we're able to streamline the quoting process for both new production and older generation modules. This format creates efficiencies for our supplier partners as well by bringing them opportunities from solar companies who are in the market to buy.
Once we help a customer identify the module they'd like to purchase, we streamline the contracting/buying process. Instead of juggling multiple contracts with multiple suppliers, our customers have a master sales agreement with us that allows them to quickly take advantage of spot market deals without having to review a new contract for each order. If a customer is looking for financing, that's something we can provide as well.
When it's time to ship the modules, we provide dedicated logistics support to help ensure a smooth delivery for our customers.
Furthermore, in the event our customers have excess inventory to liquidate due to project delays or cancellations, we help them with the resale process as well. There's a lot that goes into bridging the gap between suppliers and our customers to enhance the experience for all stakeholders.
EB: Would you give us an overview of the U.S. market today? What's currently trending in the solar module sector, and what does the future have in store?
Right now, module pricing is the lowest it's been in over two years and there's plenty of spot market inventory available. For buyers, that's a welcomed relief from the chaos of last year's Anti-Circumvention (AD/CVD) tariff uncertainty, which had a massive impact on module availability and pricing.
The tariff moratorium issued by the Biden Administration has been effective, but the exemption will expire in May of next year. When that happens, we expect the AD/CVD tariff to impact pricing on a large volume of modules coming from Cambodia, Malaysia, Thailand, and Vietnam, which currently comprises over 80 percent of U.S. imports.
And while the Inflation Reduction Act has certainly spurred a tremendous investment in domestic module manufacturing, it's still unclear exactly what the supply of domestic modules will be next year and what price the market will bear for those modules. Still, 2024 will be another exciting year for the module sector.
EB: The Megawatt Group launched in 2018. Less than five years later, the company has closed over 600 deals totaling over $250 million in revenue. What's the secret to your success?
Our business model has introduced a better way for solar companies to buy panels, and our results speak for themselves. It's flattering to see new competitors entering the market with an approach that closely imitates what we're doing here, which provides further evidence that what we're doing is truly better than what has existed previously. I won't give away too many secrets, but we owe a lot of our success to hard work, integrity, and an unwavering focus on our customers' and suppliers' needs.
EB: What have been the biggest challenges over the past five years, and how has your team learned from them?
From my perspective, our biggest challenges have been navigating the supply chain disruptions that the pandemic caused and keeping up with the ever-changing geopolitical landscape that impacts the U.S. solar market by way of tariffs, tax incentives, and other regulations.
Additionally, there are new module manufacturers entering the market on a regular basis. We need to keep a pulse on all of them as well.
But these challenges are also our greatest opportunities because the increasing complexity of solar module procurement warrants the specialized focus that we bring to the table. Module procurement is just one of a million different concerns that weigh solar companies down. Added supply disruptions can have an outsized impact on their business. There's a strong desire and demand to simplify that part of their operations, and we're positioning our company to respond to that need.
EB: You and your team members are expert consultants. What advice would you give a typical company who is new to the module procurement scene?
Every new company should create a procurement strategy that aligns with the rest of their business. They should re-assess their strategy on a quarterly basis as their company and the module market evolve.
Solar modules are the largest expense in a solar array, and the market is volatile. Therefore, procurement needs to go beyond just the tactical process of purchasing panels.
In general, for those companies who are consistently installing 1 to 2 megawatts of modules per month, we'd recommend ordering new production from overseas. It's typically more affordable and reliable than buying from the spot market.
For other companies who may be newer or have sporadic needs throughout the year, we'd help guide them through the spot market. We'd also encourage them to set expectations with their customers to be flexible regarding the module type, as availability may change at the time of installation.
EB: The Megawatt Group joined EnergyBin in April 2020. What attracted you to EnergyBin, and why do you think this membership is important for your business?
We were attracted to EnergyBin because it's an exchange of vetted/qualified solar companies. It also provides the right tools to help us showcase the modules that we're selling. Some of our longest-standing customers have been companies we met through EnergyBin, and we continue to meet new companies through the platform today. It's been a great resource for us, and we're excited to see the community grow.
EB: We're glad to hear you refer to us as a community of vetted solar companies, as we want to provide our members with a platform where they can nurture trustworthy partnerships. From your perspective, what does it mean to be a trusted partner?
Trust takes a long time to build and an instant to destroy. From my perspective, being a trusted partner means consistently doing what you say you will, not being afraid to tell people what they need to hear instead of what they want to hear, and having the humility to say, "I don't know" (then working hard to follow up with the answer!).
A trustworthy partner is also selfless. In my view, the best way a solar equipment broker can build credibility is to always act in the best interest of your suppliers and buyers, even when it may not be in your best interest. Sure, you may not get that one deal in the short-term. Rather, staying focused on the best interest of your stakeholders establishes trust and credibility that pays dividends in the long-term. We live by this mantra at The Megawatt Group.
EB: What has been the most memorable moment in your work at The Megawatt Group so far? What are you looking forward to in the next phase of the company's growth?
My most memorable moment was attending my first RE+ conference in Salt Lake City in 2019. I was brand new to the company and to the industry at the time. In the best manner of speaking, the conference was a total sensory overload. I learned so much, met a lot of great people, and was energized by the vibe around the convention center. After that, there was no looking back; I was hooked on solar.
Looking forward, the table is set for rapid expansion of solar deployment in the U.S. As our customer and supplier needs evolve, we'll grow with them. We're seeing strong demand for U.S.-made modules, and we're excited to partner with many of the domestic module manufacturers entering the market. We also plan to expand our business to include other components like inverters and battery energy storage systems.
EB: To wrap up, what are three resources you'd recommend to a fellow EnergyBin member who desires to grow their business?
Of course, the EnergyBin platform by itself is a great resource. It's helped The Megawatt Group grow. I'd also recommend joining the Solar Energy Industries Association (SEIA) to access industry news and participate in networking events. A PV-Tech premium membership is a valuable resource for global industry news and market insights. And solid prospecting and CRM tools are necessary to manage relationships.
A special thanks…
| | |
| --- | --- |
| | To Max Thoeni for sharing how The Megawatt Group provides a specialized process for module procurement to enhance the buying experience. |
More Resources: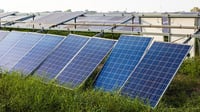 PV Hardware & Repowering Projects: Buying New and Reselling the Old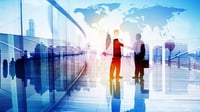 Resale Lessons from ITAD to the Solar Industry