Producing energy from the sun is quickly becoming the preferred source of power throughout the world. The International Energy Agency projects global annual solar capacity to reach 650 gigawatts by 2030. Solar and wind together will generate 40% of the world's electricity by 2030 and 70% by 2050.
In the United States, solar will outpace all other forms of new utility-scale generating capacity. Of the total 44.4 GW of new capacity, the Energy Information Administration expects solar to make up 17.8 GW, followed by wind at 11.2 GW, natural gas at 9.2 GW, and battery storage at 6.2 GW.
The rapid growth is necessary to achieve a clean energy transition. Solar panels, inverters, racking, and other components tend to have long lifespans and are made for durability. However, like every technology, PV hardware isn't everlasting nor is it indestructible.
A big question on the minds of many PV professionals who oversee asset portfolios is:
When is the right time to repower?
The answer depends on the unique project circumstance. Most industry experts agree that it's time when power output has declined relative to expected projections. In many cases, the root cause of this scenario is aging PV hardware.
In this decade, more than 67 GW of solar capacity will turn 20 years old. The majority of these systems are located throughout Europe and the U.S.
Yet, a number of asset owners and managers are choosing to repower sooner than 20 years. On EnergyBin, a B2B exchange, sellers have listed solar panels as young as one year old for resale.
There are a variety of reasons for repowering, which will be discussed in this article along with factors to consider when buying new hardware and handling the old.
Whether you're faced with a repowering project today or in the future, this resource provides insights particularly regarding how to minimize your project cost as well as maximize opportunity via secondary market solutions.
This article incorporates expert advice from PV professionals, Meraki Solar, LLC and R3 Tech Limited. Both are EnergyBin members.
Repowering defined
The concept of repowering is focused on increasing the power rating of an existing system. Rather than adding solar panels onto the system, repowering replaces lower wattage modules with higher performing modules.
Solar PV repowering is meant to extend the life of the system beyond its initial 20-25 year lifespan. However, repowering doesn't always occur at year 20. The primary reason for premature repowering projects is the declining cost of new PV hardware. For example, module prices have declined by 80% since 2010.
Reasons to repower
There are a number of reasons to repower that differ per market – utility, commercial, and residential. The top two reasons regardless of market are falling hardware costs and rising demand for solar energy generation.
In the utility market, repowering is driven by the desire to gain economies of scale and enhance energy yields. Independent Power Producers (IPPs) and developers analyze every component of their systems, including mounting, tracking systems, inverters, string solutions, and modules.
Laid Sahraoui, Founder and Managing Director of R3 Tech, a global secondary market solutions provider based in Switzerland, consults solar companies on repowering.
He recommends the replacement of some or all of the components when new hardware would offer better electrical and mechanical features (including potential induced degradation (PID), light induced degradation (LID), fewer hotspots, tension range, etc.).
Depending on the system's age, replacement parts may no longer be available. For example, inverter models from ten years ago may have been discontinued as a result of revised electrical code standards.
In these cases, an IPP or developer would most likely choose to repower the entire system. The repowering option becomes even more attractive when old components are found to be degrading at faster rates than expected projections or when return on investment (ROI) would increase.
Repowering is also trending in the commercial and residential markets as well. In both sectors, businesses and homeowners are upgrading hardware to meet energy consumption levels and to reap the benefits of various incentive programs.
The commercial market is primarily interested in optimizing their useful surface space to generate maximum energy yield. R3 Tech is also seeing businesses utilize repowering as part of their overall environmental, social, and governance (ESG) strategy.
Within the residential sector, homeowners are faced with increasing energy bills and in some regions more blackouts. Plus, when homeowners purchase electric vehicles (EVs), their energy consumption increases with the need to recharge their EVs.
Dean Holleman, Supply Chain Manager at Meraki Solar, LLC, a U.S. residential installer based in Florida with offices throughout 30 states, notes that more and more homeowners are moving forward with repowering projects. They are requesting newer, high-wattage modules and next-generation inverters as well as battery storage add-ons. Dean believes this increase to be related to the Inflation Reduction Act's extension of the 30% investment tax credit through 2024.
Another reason for repowering relates to insurance claims. For instance, if a PV system experiences damage from inclement weather or some other unforeseen occurrence, insurance companies may approve the replacement of the entire system rather than just the damaged portion. In this situation, the insurance check plus lower hardware prices and available incentives work in favor of repowering.
Overall, considering whether to repower will depend on the individual PV system, its current performance levels, and the condition of the hardware. Additionally, national regulations and policies, including inventive programs and PPA amendments, may impact when and how to repower.
PV Hardware – sourcing technology upgrades
Once the decision has been made to repower, it's time to source new hardware. There are a number of factors to consider as a wholesale buyer of solar equipment.
Laid at R3 Tech offers two high-level recommendations for upgrading technology.
First, consider the physical space and surface area available. The space of the existing system is the area you'll design for.
Second, review what stays and what goes from the existing system per your repowering design plan. Can any component be reused? If there is a component you'd like to reuse, consider compatibility with new hardware you intend to source.
Furthermore, Dean at Meraki suggests sourcing solar equipment from well-known brands with high quality and performance ratings. Manufacturers with high bankability scores are more likely to stay in business in the long-term, which helps when replacement parts are needed.
Obtain quotes for multiple brands. This can easily be done by using an online exchange, like EnergyBin, where you can attach your bill of materials to a Request for Quote (RFQ) form and send to multiple suppliers in one action.
If your project timeline allows, aim to procure in the fourth quarter of the calendar year. On EnergyBin, many wholesale sellers post inventory at deep discounts in Q4 in order to clear warehouse space for new inventory to be delivered the next year. Such deals can lead to significant savings.
You may also want to work with a reputable solar equipment broker. Such a broker works for you to obtain quotes for equipment options that meet your project specifications. A broker offers a number of services, including negotiating price and the terms of sale, completion of the contract agreement, and scheduling transportation logistics.
PV Hardware – reselling the old
Today's secondary solar market provides a platform for companies to resell used PV hardware. Determining what from your existing system has resale value versus what should be recycled is a key part of your overall repowering project.
In both Meraki and R3 Tech's experience, most used solar equipment tends to have resale value. Used solar panels are generally in good condition, and buyer demand remains high. However, R3 Tech advises resellers to first inspect and test modules for failures such as hot spots, micro cracks, and abnormal degradation rates before reuse.
Inspecting and testing modules will help in determining and optimizing their resale value. For example, R3 Tech recently tested 7,500 decommissioned modules that were seven years old. The degradation loss was less than 3%, which was better than the manufacturer's projection. The above average energy yield factors into a higher resale value.
Inverters may also have resale value, particularly if they're in good working condition. However, those that are ten or more years old will most likely need some level of refurbishment followed by quality control checks.
Some remanufacturing companies buy used inverters as is. These companies are usually looking for large quantities. EnergyBin representatives can help connect you to these market players.
Racking usually isn't reused because it has been customized for the existing array. However, racking can be recycled for cash payments at scrap yards.
Batteries, specifically lithium ion batteries, can be reused as well. R3 Tech has found that using secondhand batteries provides as much as a 3,000-cycle lifespan.
For used batteries, connect with a battery reseller who can test them and advise you on their resale value. The reseller may offer you a cash buyout.
Due to general wear, balance of system (BOS) components from existing PV systems are unlikely to have resale value. BOS components include wiring, cables, switches, enclosures, disconnects, combiners, surge protectors, breakers, and electrical panels. These materials are better suited for recycling.
Calculating resale price
Secondary market prices tend to fluctuate, which means determining the resale price for your secondhand PV modules, inverters, and batteries takes research on your part. Just like in the primary market, demand affects pricing. Additionally, the condition of the goods, as defined by their performance output, affects pricing as well.
Dean at Meraki suggests using third parties, such as appraisers, and referencing market spot pricing.
Regarding solar panels, resellers typically quote used module prices 50-75% less than new modules. In the latest PV Module Price Index presented by EnergyBin, a report that tracks crystalline-silicon module prices within the secondary market, the average price ranged from $0.086 to $0.26 per watt for used modules between 120 and 435 watts.
Laid at R3 Tech advises that you consider a number of factors when pricing secondhand modules. These factors include wattage, age (i.e. how many years the modules have been in production), the number of busbars, and quantity offered. Depending on the volume, you may want to offer pricing by the pallet, container, and truckload.
Furthermore, the location of buyers can affect the price. R3 Tech has found that the United States tends to offer a 20-30% higher resale value than other countries. Whereas, European countries tend to apply competitive pricing.
For secondhand inverters and batteries, check commodity prices online. Exchanges, like EnergyBin, are powerhouses of pricing data, which can be filtered by brand, region, part number, and other categories.
When price checking online, be mindful of retail versus wholesale pricing. EnergyBin is a wholesale exchange whereas eBay, for example, is an e-commerce, retail marketplace.
Value-added services
In addition to the aforementioned factors that affect resale price, value-added services increase the resale value as well. There is a network of secondary market solutions providers who specialize in repair, resale, recycling, and other services.
Solutions providers who offer repair and remanufacturing typically include service warranties that range from 1-5 years.
For example, R3 Tech has developed a new coating technology to repair cracked backsheets. The company also repairs junction boxes. Refurbished solar panels comes with a 1-2 year service warranty.
Contact EnergyBin to connect to secondary market solutions providers in your area.
What if my solar equipment has no resale value?
If you conclude that your PV hardware does not have resale value, don't throw it in the trash. Avoid the landfill. Recycle your solar equipment.
PV modules and other components have valuable materials, such as aluminum, silicon, copper, and silver. Solar recycling companies are able to extract these materials, along with glass, tin, and lead, to repurpose in other industries as well as send to solar manufacturers for new PV products.
Recycling is a critical element of the circular economy infrastructure that the renewables industry is orchestrating. Be part of the solution, not the problem.
Final thoughts from the experts
To wrap up, Meraki and R3 Tech have a few parting suggestions for asset owners and operators faced with repowering projects.
Dean at Meraki recommends using an exchange, like EnergyBin, to source new PV hardware and resell the old.
"We've used EnergyBin for sourcing multiple new projects since we joined the exchange last year. We've also had success selling used and excess stock on the platform."
Additionally, Meraki encourages selecting a repowering service provider who has a reputation for quality work. Consider the timing of work as well as the warranty length the provider offers. Strive to select an installing company with at least ten years of work experience.
Laid at R3 Tech advises taking the following steps to ensure a seamless repowering project:
Evaluate the financial benefits and impact on your existing contract (capital and operating expenses). Compare these numbers to current-day PV hardware prices and the levelized cost of energy (LCOE) per kilowatt-hour.

Assess the degradation and failure rates compared to the initial energy yield forecast.

Align your repowering strategy to your country's regulations and your PPA's policy for replacement.

Size and source new technology, such as bifacial modules and string inverters.

Plan to responsibly handle the old hardware via resale and recycling.
When choosing a repowering service provider, R3 Tech recommends that you review their financial, technical, legal, and operational strength. Specifically inquire about their experience with handling repowering projects. Ask for references. Request information about their company policy regarding reusing solar panels and inverters in good working condition as well as their policy for recycling equipment with no resale value.
In spite of challenges that repowering presents – legal, financial, and technical – R3 Tech is confident about the opportunities repowering brings.
"Repowering will generate a virtuous eco-system allowing all players, from manufacturers to secondhand resellers to recyclers, and of course asset owners, to benefit tremendously. The global supply chain is restructuring to absorb the growing need to generate more green power."
A Special Thanks...
To Dean Holleman, Supply Chain Manager at Meraki Solar, LLC and Laid Sahraoui, Founder and Managing Director at R3 Tech Limited for sharing your industry expertise on PV hardware and repowering projects.
More Resources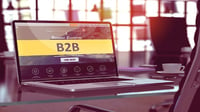 5 Tips to Sell Wholesale Solar Equipment Online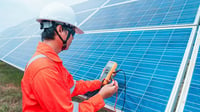 How to Inspect and Test Used Solar Panels for Resale