This article features an interview with Tyler Kanczuzewski, Vice President of Marketing & Sustainability at Inovateus, a solar developer, EPC, and product supplier based in South Bend, Indiana. Inovateus has been a member of EnergyBin since 2018. Connect with Tyler on EnergyBin to learn more about how Inovateus is becoming an industry leader in sustainability.
"People need to think of where they might devise moments of optimization, of taking actions that improve employee life and the health of the community. What might those positive metrics look like? How about more solar energy produced per hour? … If human beings upcycle, they can all live productively on the planet… They can have a positive footprint." – William McDonough and Michael Braungart, The Upcycle
When Tyler Kanczuzewski first read these words in 2019, he took them to heart. In his new role as Vice President of Marketing & Sustainability, these words inspired a vision for Inovateus to grow into a sustainability leader within the solar industry. This vision would take Inovateus on a transformative journey to develop a sustainable and eco-conscious organization, one that cultivates sustainable habits among employees, communities, customers, vendors, and partners.
The journey is far from over. Inovateus is in it for the long run. Two years in, the company is seeing positive results in the key areas of people, planet, and profit, which motivates Tyler and his team members to stay the course.
"At Inovateus, we believe in building a brilliant tomorrow. What we mean by that is doing all we can to create a bright, smart, and cleaner world powered by renewable sources that are ecologically mindful," Tyler explains. "I'm reminded how my dad used to say that we must promote the solution."
Building a brilliant tomorrow
Inovateus Solar, located in South Bend, Indiana, was founded in 2008 by the late Tom Kanczuzewski, George Howard, and T.J. Kanczuzewski, who is Tyler's brother and current CEO. The company is comprised of 40 employees and serves the Midwestern market in the development, design, construction, and financing of solar energy and storage projects.
Although sustainability has been part of the company's roots since its beginning, setting goals and tracking progress in a formal report didn't take shape until 2019. Tyler had just completed a master's degree in Business Administration with an emphasis in Sustainability from Grand Valley State University in Grand Rapids, Michigan.
His experience was eye-opening as he learned from global companies like Steelcase and Amway. He gleaned best practices from attending meetings with the West Michigan Business Forum. He read books and case studies that sparked innovative thought for what's possible.
"My experience in graduate school was the driving force behind my motivation to help Inovateus evolve and dive deeper into what it means to be a sustainable company."
T.J. understood where Tyler was coming from and supported him in his proposed vision. It felt like they were breaking new ground. They realized there aren't many solar companies who have done this before. Their journey would be their own.
"Even though we didn't have a lot of examples in the industry to look to, we weren't discouraged. We saw an opportunity to become a thought leader in the industry and inspire other solar companies to take on sustainability planning. Plus, being one of the first gives us a competitive advantage."
To start, Tyler collaborated with T.J. and the executive team to form the sustainability department and convene a stewardship team, known internally as the green team. They recruited members from each area of the company who exemplified a passion for sustainability.
"Having team members from every department put us in the position to infuse our goals throughout the organization."
The diverse team makeup also helped to include others with unique perspectives. The green team met every three weeks that year to define goals and objectives, craft the initial plan, and implement phase one. In between meetings, each team member worked on assigned tasks and communicated key information to their departments. This format held each member accountable to the process.
By the end of 2019, Inovateus published its first annual Sustainability Report. The report highlights goals, progress, major achievements, and future projections. Initiatives fall under three stewardship areas: energy intelligence, resource preservation, and vitality of life.
Under the energy intelligence area, the report documents total solar installed, innovative system designs that preserve land for its original intent, energy efficiency practices at the Inovateus headquarters, and eco-friendly transportation and lodging goals. Resource preservation includes end-of-life strategies, zero-waste initiatives, and projects to restore and preserve the environment. The vitality of life area covers innovation and continued education, safety practices, charitable giving, community engagement, and health and wellness programs for employees.
Many of the big goals Inovateus set in 2019 were accomplished in 2020. Tyler is working on the second annual report to release in the near future. But he's quick to admit that the plan is a work-in-progress.
"Sustainability planning is all about the journey and being open to always learning because solar is a growing industry. Technology is ever-evolving. The stakeholder pool is expanding every day, both in numbers and diversity. There are utilities, city and county authorities, universities, business owners, manufacturers, neighborhoods, homeowners, communities, and employees. Sustainability planning takes into account each of these groups."
Why a sustainability plan matters
Maybe you're thinking, "This all sounds good, but is it really necessary? After all, solar energy by its nature is sustainable."
Two years into the journey, Tyler has strong evidence in favor of sustainability planning. In addition to positively impacting people and planet, Inovateus is saving costs and discovering new revenue opportunities.
"True sustainability is innovation. You're creating new pathways for your company to operate in, all leading to financial impact."
For example, through the zero-waste initiative, Inovateus found buyers for construction waste, such as plastic banding and wooden pallets. Aside from construction waste, the company resells excess PV material on EnergyBin. Sometimes, project sizes are decreased after equipment has already been procured. Or, a small quantity may be left over from bulk purchasing.
"Having such a sales channel redirects excess components to buyers who can install them in solar systems today. That way, we safeguard against these goods going to waste."
Additionally, the company found ways to increase project ROI through optimizing system designs. One top design method incorporates a pollinator habitat.
"We hear a lot of people in the industry say pollinator habitats are too expensive. But that's not always true. It depends on a variety of factors, such as the size of the project, what type of seed mix is used, and access to grant funds. From a financial standpoint, the long-term maintenance cost is significantly less than a grass mix tends to be."
Tyler notes that pollinator habitats perform well throughout many Midwestern states, and solar companies may qualify for grant funds to cover the cost of seed. One project his team analyzed is a 20 megawatt array with a bee and butterfly habitat. Cost savings totaled $100,000 over seven years compared to grass.
Other benefits Inovateus has gained are increases in high quality talent and new business. Young professionals want to work for companies where they can lead purpose-driven lives. Plus, more and more end users are switching to solar because they want to lower their carbon footprint. They want to do business with companies who share their values.
"People like working with Inovateus because we're transparent about the journey we're traveling. We want to do our best for the environment and the communities we work in. I think people – job candidates and customers – can see that we really care. We're not just talking the talk."
Tips for getting started with sustainability
Becoming a leader in sustainability is not for the faint-hearted. It takes passion, patience, perseverance, and a desire to use business as a force for good in the world. The benefits are well worth the effort.
Are you ready to start your journey to sustainability but don't know how to begin? Tyler offers the following tips to get started based on what he's learned from Inovateus' journey.
1. Read the book, The Upcycle: Beyond Sustainability - Designing for Abundance.
If you're new to sustainability planning, The Upcycle by William McDonough and Michael Braungart is worth reading to get your creative juices flowing and discover how your company can make a greater impact. The book is full of design ideas for a "diverse, safe, healthy, and just world with clean air, water, soil, and power."
2. Communicate your vision, and be open to input.
When you're the person with new ideas, expect that full acceptance from your team members won't come instantly. Use this knowledge to your advantage. Invite positive feedback. Work to create an environment that makes it safe for others to share their opinions.
The added input creates better pathways to move forward. People will feel like they've played an active role in forming the vision. Including others in the early stages lays the groundwork for turning a vision into operational practice.
3. Don't be the only change agent.
Get executive buy-in early on in the process. Executives who believe in sustainability and recognize the benefits will help to move high-level planning forward.
Besides executives, identify leaders from each department to join your stewardship team. These individuals don't need to be supervisors. Look for natural leaders who have earned respect and admiration from other employees.
The cross-functionality is also crucial for breaking down silos that exist between departments. Failure to include spokespeople who represent all individuals throughout the organization will result in more resistance to change.
4. Set smart goals that complement company core values.
Smart goals are specific, measurable, achievable, relevant, and time-bound. For example, a goal Inovateus set was to complete a minimum of one zero-waste initiative job site in 2019. The company achieved this goal via the University of Illinois Solar Farm 2, a 50-acre, 12 megawatt project. The installation team recycled 90,000 pounds of construction waste. This project provided a framework for other projects, and the goal was then updated to achieve zero waste at 50% of project sites in 2020.
Goals should complement company core values. If your company culture orbits around core values that all employees embrace, then they'll be more likely to adapt to changes that point to those core values.
5. Identify what can get done today.
Starting out with high-level goals is a balancing act between what can get done today and what requires a longer time frame. You can easily get overwhelmed by not knowing where to start. Focus on what can get done with current processes and systems.
If you can accomplish some tasks in your day-to-day, you'll feel like you're making progress. Plus, you'll have renewed energy to tackle those goals that require more planning and internal transformation.
6. Be patient with the journey, seek to innovate, and keep moving forward.
Remind yourself that change takes time, so exercise patience. But don't let up either.
Challenge yourself to look at renewable energy projects with fresh eyes. Imagine new ways to design and build. Think of what can be combined with solar to maximize benefits. Get creative with your processes. Don't settle for 'this is how it's always been done.'
Aside from pushing yourself out of your comfort zone, create a team environment that encourages innovative thought. Find ways to consistently clarify vision and expectations with team members. Ask a lot of constructive questions that move people toward embracing the vision.
7. Track your progress.
Data is king. You have to be able to prove that your sustainability initiatives are positively affecting the company. If you can't, then you risk losing executive buy-in.
Make sure you have someone on your team who has a financial background. This person should be able to monitor impact and present a cost-benefit analysis of your sustainability efforts. If there isn't someone inside your company who is good with numbers, consider partnering with a consultant.
8. Share the impact with stakeholders.
Display your impact numbers on a kiosk in the entrance area of your building. Create an online portal where people can log in and see the impact in real time. Showcase data on your website. Publish an annual sustainability report.
When you get hands-on with the data, you're reminded of the difference you're making. It's a daily motivator to keep going.
9. Follow NREL, SEIA, and EnergyBin.
These organizations consistently publish educational content on sustainability topics for solar professionals.
NREL's Innovative Site Preparation and Impact Reductions on the Environment (InSPIRE) initiative is tracking a number of solar projects throughout the United States that employ low-impact development practices like pollinator habitats and agrivoltaics.
SEIA is working to implement a national PV recycling program. The association offers a helpful checklist for recycling PV modules.
EnergyBin focuses on solar secondary market solutions that promote repair, reuse, and recycling. Resources, like this article, are based on interviews with solar industry experts.
10. Always strive to do better.
Don't be afraid to show vulnerability. Because innovation is a major part of the sustainability journey, we all need to willingly admit that we're still learning. If you don't achieve your goals within your timeline, don't give up. Keep going.
Your journey begins now
If you're ready to optimize your solar company through sustainability efforts, start today. Whatever you can accomplish in the name of sustainability will make a positive impact on people, the planet, and your profits.
"As a newer industry, we all have a responsibility to follow through on the big claims we've made," remarks Tyler. "If you're a company that decides to operate in this space, you have to be accountable. Really, it's in your best interest because people won't want to do business with you otherwise."
Your journey to sustainability begins now.
A special thanks...
To Tyler Kanczuzewski for sharing insights from the Inovateus sustainability journey.
You May Also Like: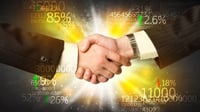 A Comprehensive Guide to Wholesale Solar Equipment Brokering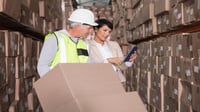 Solar Equipment Brokers Give Excess Stock New Life